(707) 293-7283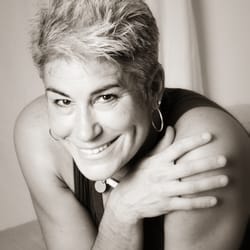 Christina Rivera, CMT
Call 707-293-7283 or email idomassage99@yahoo.com.
You're in for a treat!  Christina has worked with Russian River Getaways' guests, homeowners & staff for many years.  She's warm yet professional and highly talented.  She'll come directly to the house with her own equipment and work her magic.  See what others have said (from Yelp!)...
Anne W. says...My husband and I had THE best massage from Christina.   We were staying in Monte Rio and the owner of the vacation rental we were staying at recommended her.  Christina has a wonderful touch and found the "hot" spots on both my husband I.  We felt comfortable with her immediately.  We only wish we could transport her to San Jose where we live.  For those of you visiting the Guerneville area...treat yourself.
Jannelle H. says...Christina and a colleague came out to the Vacation rental my friends and I were staying at in Guernville and it was wonderful!! The two that Christina massaged agreed it was one of the best massages they had ever received. The massage therapist she brought did just as good of a job. The four of us were all very satisfied. It was so nice being at the house relaxed and comfortable and then after the massage we didn't have to go anywhere! Just to the spa on the deck. I would highly recommend Christina!
Sarah H. says...I am writing this review for my parents as I set up appointments for them to receive massages by Christina while they were vacationing in Rio Nido. She was able to go to their vacation rental and massage them back to back - as I had already heard glowing reviews and wanted only her. Christina was easy to communicate with to set everything up, and I had a good feeling about her from the beginning. Both of my parents stated their massages were excellent and she was able to hit all the right spots. She is a true healer. So thankful she was able to provide such great service to my wonderful parents. If I am ever in the area, I will definitely be booking a massage for myself.
Enjoy!